Medication nonadherence has long been a problem in the healthcare industry, but that issue may only be exacerbated by the COVID-19 pandemic. Patients may be out of work with no insurance, afraid to visit a doctor or pharmacy, feeling stressed and overwhelmed, or dealing with other issues that lead them to forget to take their meds or are just unable to do so. But companies are always looking for ways to help increase adherence—no matter the situation. Here are just 10 of the latest to come out within the past couple of years.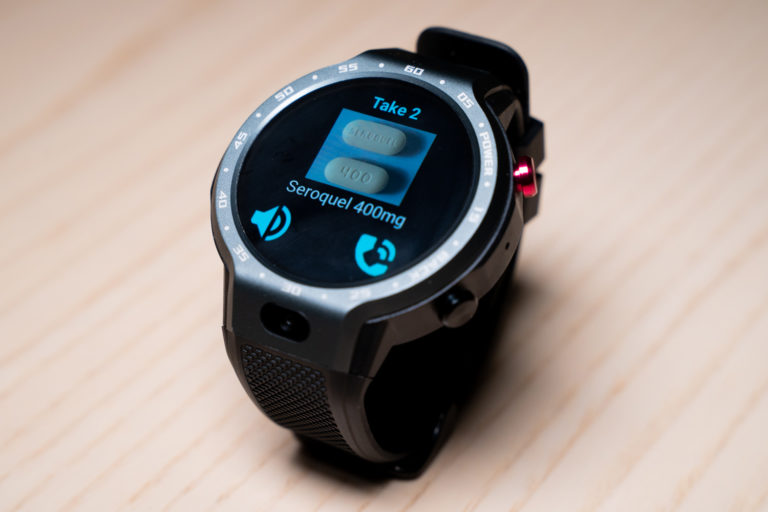 Smartwatch-based Adherence Solution
Medication non-adherence is a major problem in U.S. with 51% of prescriptions taken incorrectly and only 15% of prescriptions are refilled. One third of hospital admissions among seniors are due to medication non-adherence, costing the U.S. economy $290B.
WatchRx offers a smartwatch-based medication adherence solution for seniors who are challenged by complex medication regimens, poor vision, and cognitive limitations. The patent-pending solution provides audio/visual/haptic medication reminders with medication name, dosage, and image with voice instructions. The WatchRx smartwatch features a phone, as well as WiFi, Bluetooth, and cellular connectivity for phone calls and text messaging. The smartwatch supports heart rate monitoring and can collect vitals such as blood glucose, blood pressure, or blood oxygen levels via Bluetooth while accelerometers and a gyroscope can collect motor symptoms coupled with medication timings. Medication regimens are downloaded onto the watch automatically. The smartwatch generates alerts to family/professional caregivers when medication is missed or when emergency or threshold crossing events for vitals occur via WatchRx's caregiver app.
The WatchRx platform supports remote patient monitoring services for physicians to monitor chronic illnesses and can also be used to record self-reported adverse events (such as nausea or diarrhea) in real-time as well as deliver personalized, disease specific instructions. The solution can be used for hospital applications for inpatient medication management and medication reconciliation and is also well suited for electronically recording drug administration in home settings or during clinical trials. Preliminary data on Parkinson's and diabetic patients has shown 20% to 30% improvement in medication adherence.